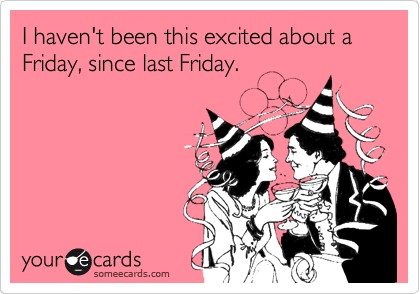 It's here again! Thankfully this week wasn't too painful having Monday off. Here is what I loved this week!
This recipe. Seriously delicious.
This article on Cloture Club. It was hilarious and so accurate (DC friends I'm sure you can relate to these references)
I simply cannot handle the cuteness wrapped into this video. It's just too much.
Ladies, its tough to find non-biker style black boots. These are perfect and think they have to be mine.
I'm also loving that this time next week I will be DC bound to visit one of my very best of friends. I haven't seen her since the wedding, and we have a fun filled girls weekend planned out to the 9's.