With what I hope to be the last of the winter behind us (it is Spring after all)...it is time to start thinking about all of the upcoming festivities this Spring and Summer. Across two months, I will be traveling to Charleston, Savannah, attending 5 weddings and a few showers sprinkled in between. That's a whole lot of dresses. A whole lot. Here are a few favorites I'm lusting after this spring.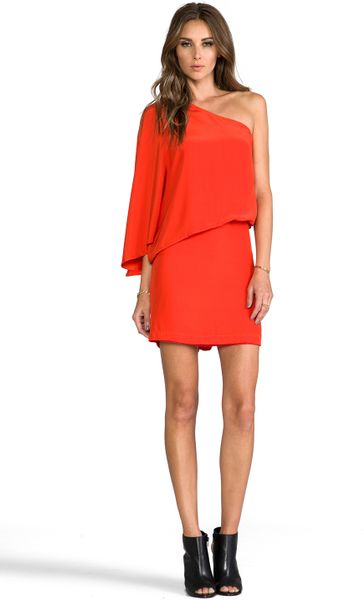 I love the vibrancy of this Elizabeth and James Helma Dress. I have broader shoulders so a one-shoulder neckline typically seems to work well. All it needs is a pair of fantastic earrings and you're done!
Besides the obvious fantastic color...I think this Equipment dress could be worn on so many occasions. My ONLY hang up is that in the description it mentions "unlined". Have any of ya'll ordered it? Is a slip a must? I loathe a slip.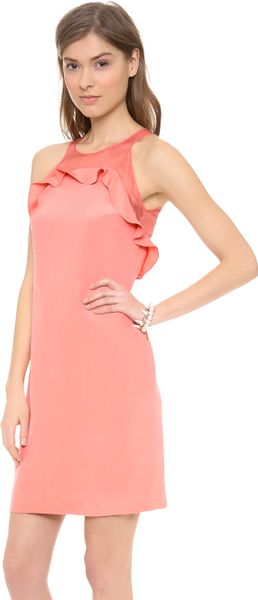 Rebecca Taylor Ruffle Dress

The back of this T By Alexander Wang dress is everything and more. I love nothing more than a dress that looks simple on the front and is a complete stunner in the back. This dress may be welcomed into my closet very soon...

This is a win all around. Amazing price, structured and Summer ready. Yes, please!