I haven't blogged in quite some time! We've been so busy with this, that and the other I've hardly had time to come up for air! With Christmas two weeks from today (whhhhaaat?!) I have built my ultimate wishlist on goodies I would love to have under my tree (hint hint hubby).
Kate Middleton apparently wore this perfume on her wedding day. Ever since I received a sample, I knew I needed it.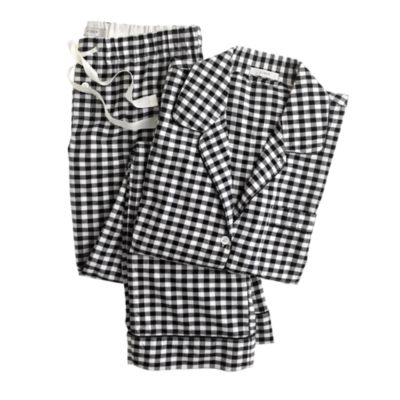 These had me at navy, gingham and flannel. I could see many a cozied up evening in these J. Crew PJ's
I love that these shoes are super light and the colors are super cute too!
This top is great for outdoor workouts while its still chilly out. Plus, I love the pink color.
I have been burning my Holiday Nest Candle like a crazy person this season. I also love the Bamboo scent for year-round. I recently came across Beach and knew I had to have it! Plus the jar is adorable for storage use after you're done with the candle!
Merry Christmas!

-K